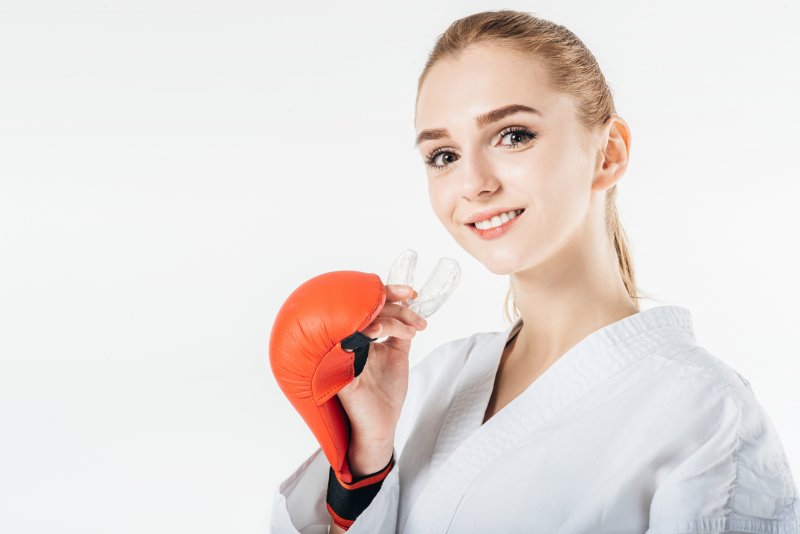 If you have ever experienced a dental emergency, you know how much of a hassle they can be. They never seem to happen at a convenient time, are painful, and can cost a lot of money to be treated. The good news is that most dental emergencies are fairly preventable if you take the right precautionary steps. Continue reading to learn some tips from your dentist about how you can prevent dental emergencies in your near future.
Notice Changes
If you notice new pain in the mouth, sudden discoloration, changes to the soft tissues, or any other things that seem different than usual, it is a good idea to have them checked out by your dentist. When you catch an issue early on, like a cavity, getting treatment now can keep you from suffering for much worse problems in the near future.
Excellent Oral Hygiene
Remember to consistently brush your teeth twice and floss at least once every single day so you can keep your smile in the best possible shape. Brush for at least two minutes each time. Using an electric toothbrush is even better because many of them have built-in timers so you know how long you should be brushing for.
Go Easy on the Sugar
During this time of year, there are all sorts of delicious holiday treats out there that are quite irresistible. However, bacteria use sugar for energy and release an acid as a by-product. This attacks the tooth enamel and can leave you vulnerable to cavities and other oral health problems. Go easy on the amount of sugar that you consume and be sure to brush thoroughly afterwards.
Wear a Mouthguard
Staying active is great for your health, but it can put your smile at risk. If you are participating in a contact sport of any activity that could lead to a blow to the mouth, you should be wearing a mouthguard. This way, you can have fun on the field without having to worry about a broken tooth.
Drink Water
By staying hydrated, you can prevent issues like dry mouth. In addition to keeping your mouth hydrated, drinking plenty of water helps to neutralize harmful acids in the mouth and wash away food particles that are lingering around in the mouth and potentially contributing to tooth decay.
See Your Dentist
By getting registered with a family dentist for regular visits, your family can get on track towards great oral health. Routine cleanings and checkups are necessary to keep your smile strong and healthy.
You don't want to deal with the hecticness of a dental emergency. Remember to use the tips listed above so you can maintain a strong, healthy smile.
About the Author
Dr. Steven Hatch earned his doctorate from the Virginia Commonwealth University School of Dentistry and continues to take continuing education courses each year. His practice is always prepared for the worst and can help patients get the emergency treatment they need right away. For more ways to keep your smile healthy or to schedule an appointment, visit his website or call (434) 841-1704.