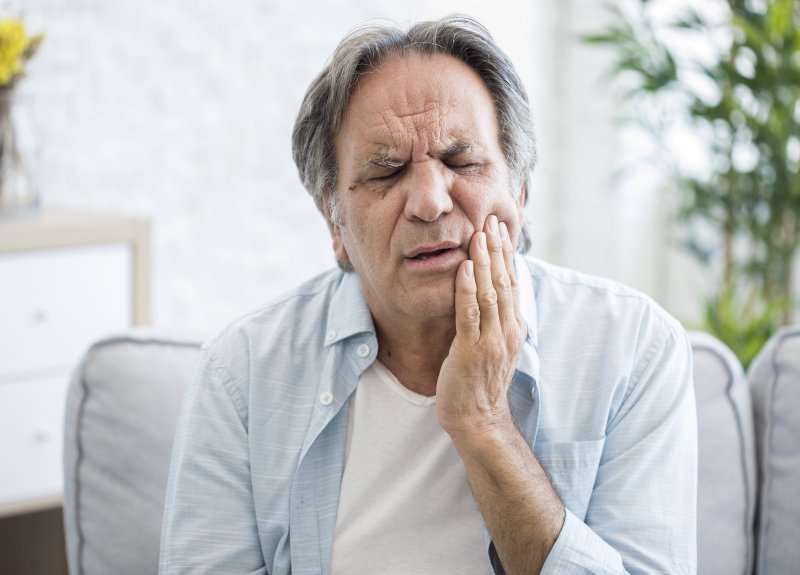 When you are dealing with a serious dental issue, that is when you reach out to your emergency dentist for help, but how do you know if the issue you're dealing with is a dental emergency? Can it wait a few days? Some issues may be able to linger for a short period of time, but facial swelling is not one of them. It could point to a much more serious issue that needs immediate attention. Continue reading to learn about the causes of facial swelling and what you can do.
What Are the Causes of Facial Swelling?
There are several reasons why your face could be swelling, but it likely points to infection. Here are some of the probable causes:
Tooth abscess: This is when bacteria enter into the gums or around the root of the tooth. This causes an infection that's usually accompanied by a pocket of pus. When this is an issue, you are likely to experience severe pain around the area. This type of infection can't heal on its own, so you should see a dentist immediately.
Salivary gland infection: The salivary glands are located in the cheeks. When they become infected, they can cause severe pain and swelling. Most of the time, salivary gland infections are caused by some type of bacteria. The infections result in a reduction in saliva production. They can be initiated by:
What Will Your Dental Visit Look Like?
If you're visiting the dentist for facial swelling, you can expect them to closely examine your face, teeth, gums, and mouth. They may even take some X-rays. If the diagnosis is an abscessed tooth, the emergency dentist will do what they can to remove the bacteria, usually through root canal therapy or extracting the affected tooth. If the issue can be resolved with root canal therapy, you will likely receive a crown overtop the tooth to keep it safe going forward.
If you are dealing with a salivary gland infection, the treatment will depend on the cause. You may need antibiotics or another treatment option.
Major facial swelling that is accompanied by persistent or severe pain means that you should see an emergency dentist as soon as you can. By acting quickly and seeing your dentist, you will be showing off your restored smile again in no time!
About the Practice
At Crossroads Family Dentistry, there is a team of four dentists working together to provide quality care to patients in the Forest area. With their combined skills, experience, and expertise, patient can get pretty much anything they need at one convenient location. They can even treat dental emergencies on the same day! For more information or to schedule an urgent appointment, visit their website or call (434) 841-1704.