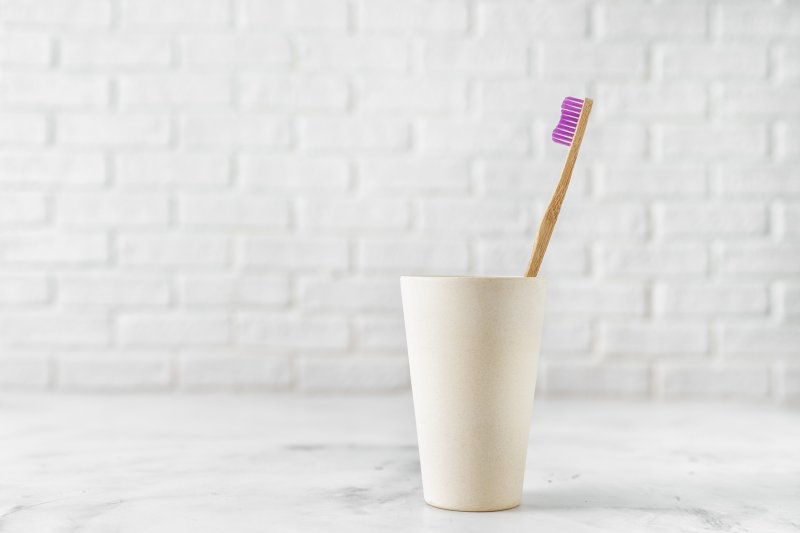 When it comes to your living environment, some people are more tidy than others. However, something everyone certainly wants to keep clean is their toothbrushes. After all, you are sticking it in your mouth, and you don't want to end up getting sick. By taking steps to keep your dental tools clean, you'll have one less thing to worry about. Continue reading for some tips on how to keep your toothbrush tidy over time.
Visually Examine Your Toothbrush
When you take a look at your toothbrush, it should appear clean and straight. Make sure that you are carefully on the lookout for discoloration, buildup, and any matting of the bristles. If you see anything like this, it is a good idea to change it out. If you are seeing chunks of toothpaste or food on your toothbrush, you should take extra time to rinse it well in order to dislodge them.
Switch Out Your Toothbrush Often
Ultimately, you should do your best to stick to the American Dental Association (ADA) guidelines for the best possible advice. According to the ADA, you should be replacing your toothbrush approximately every three to four months. When you see that the bristles are becoming frayed, this is also a time when you should pick up a new one from your local drug store or pharmacy. If you have any sort of infection in your mouth, you should replace the brush at the beginning of your treatment and at the end.
Don't Be Sharing Your Toothbrush
Your mouth has a healthy flora of its own bacteria, and it doesn't need any bacteria from others. Even if you are very close to the person, it is never a good idea. This is especially the case with children because they are still acquiring their normal flora. You also shouldn't be storing multiple brushes in the same holder where the bristles could contact each other. Ultimately, your toothbrush shouldn't come into contact with anyone else's.
Let It Air Out
Allow your toothbrush to have access to the open-air. Don't keep it in a dirty cup, drawer, or travel case. You shouldn't be routinely covering your toothbrush either, but this can cause additional unwanted bacteria or mold to grow. You definitely don't want to be putting either of those things in your mouth.
When it comes to your toothbrush, it is super important that you keep it clean. By using the tips listed above, you can improve your oral health at home and maintain a healthier smile!
About the Practice
At Crossroads Family Dentistry, there is a team of four dentists working together to provide quality care to patients in the Forest area. With their combined skills, experience, and expertise, patients can get pretty much anything they need at one convenient location. For more information or to schedule an appointment, visit their website or call (434) 841-1704.