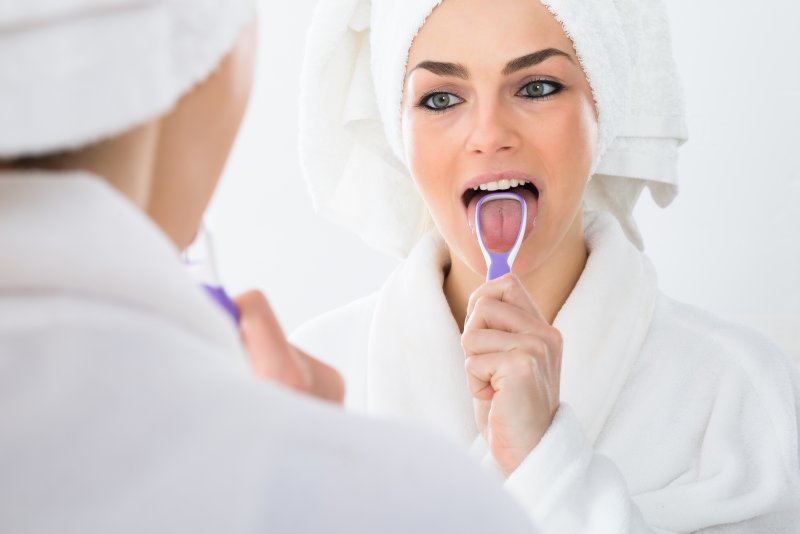 Everyone knows that brushing and flossing are crucial when it comes to maintaining good oral health. However, other practices are just as essential – even though they're often overlooked. Skipping important steps in your at-home dental care routine can put your mouth at risk, leading to problems that could become severe complications down the line. Read on to learn which oral hygiene practices you should never skip.
Replacing Your Toothbrush
According to manufacturer guidelines and dentist recommendations, you should be replacing your toothbrush every three to four months – sooner if the bristles are damaged. After some time, your beloved bristles become worn-down, splayed, or frayed. Once they reach this point, they're not as capable of cleaning your teeth, gum line, and hard-to-reach areas effectively. Changing out your toothbrush as needed is important to ensure you're getting the most out of your brushing sessions.
Cleaning Your Toothbrush
You should always run hot water over the head of your toothbrush before and after brushing your teeth. This technique helps eliminate bacteria that may have accumulated in the hours between uses and after brushing. It also helps soften the bristles and removes any food particles or excess toothpaste. Keep in mind that the water must be hot enough to produce steam!
Using the Proper Equipment
The tools you use to clean your mouth can also have a significant impact on your oral health. While shopping for your oral hygiene essentials, always pick up fluoride toothpaste and a soft-bristled toothbrush that fits your mouth comfortably. Fluoride is an essential mineral that protects your teeth from cavity-causing bacteria and harmful acids. If it's time to replace your toothbrush, consider getting an electric or battery-operated one. Studies show they're more effective at reducing plaque and gingivitis than manual brushing.
Scraping Your Tongue
Do you clean your tongue every time you brush your teeth? Although it's often forgotten about, this step is critical in maintaining good oral health. Food particles and other debris can get trapped in the tiny crevices and bumps on your tongue. If not removed properly, they can attract bacteria that cause bad breath, tooth decay, and even gum disease. Are you unsure how to clean your tongue? Using a soft-bristled toothbrush and a dab of toothpaste, gently brush it starting towards the back and moving forward. If desired, you can also use a tongue scraper – it's just as effective at removing bacteria!
If you have overlooked these important oral hygiene practices, don't worry – it's never too late to start improving your oral health!
About the Practice
Our team at Crossroads Family Dentistry goes above and beyond to make every single one of your dental visits a relaxing and satisfying experience. From standard checkups to complex restorative dentistry services, we have everything you need under one roof. During your bi-annual visit, we'll be more than happy to answer any questions you may have about your at-home oral hygiene routine. Visit our website or call (434) 841-1704 to schedule an appointment.