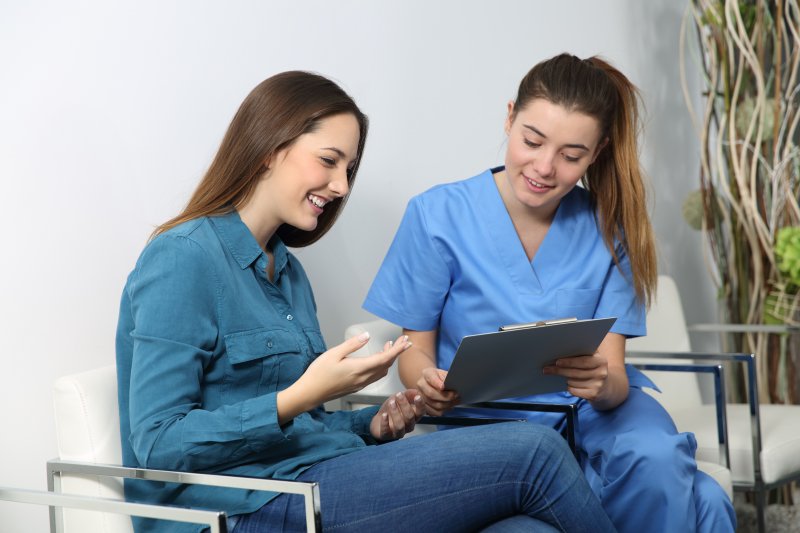 Though many patients shiver at the thought of needing a root canal, they have been used to save countless teeth and maintain the integrity of patients' smiles. With so many myths about the treatment floating around, it can be hard to know what to believe. To help clear the air and ease your worries revolving around the procedure, here are four facts about root canal therapy in Forest.
#1: Tooth Infections Can't Be Cured with Antibiotics
Though antibiotics can often be used to get rid of infections, they rarely provide pain relief and can't cure tooth infections. Antibiotics can't effectively reach the location of the tooth infection, so attempting to use them to treat your problem is useless. If you want a long-term solution, root canal therapy is the best option.
#2: Root Canal Therapy Gets Rid of Tooth Pain
The innermost part of the tooth that contains the nerves and blood vessels is called the pulp. When bacteria enter the tooth as a result of damage or decay, it can make its way to the pulp and cause a painful infection. Since root canal treatment involves removing the infected tooth pulp, it will put a stop to the infection and alleviate any pain associated with it.
#3: Root Canal Treatment Doesn't Cause Pain
Rather than causing pain, root canal therapy is what gets rid of it. Your dentist will use a local anesthetic before you undergo treatment to numb the area, so you don't feel any pain during the procedure. Most patients who have undergone root canal treatment report that it doesn't feel any worse than having a large cavity filled.
#4: Even if Pain Subsides, You May Still Need a Root Canal
Toothaches are the most common sign you need a root canal, but not all patients experience pain. Bacteria destroy the tooth, so leaving it untreated will allow the destruction to continue. If the bacteria damages or kills the nerve, your toothache may suddenly go away. If the toothache subsides, this isn't a sign that you no longer need treatment. This is a result of the pulp dying because you waited too long to visit the dentist. Rather than being a good thing, this absence of pain is actually a sign that the infection has traveled past the pulp and to the tooth's roots. Without prompt treatment, your tooth is in danger of falling out.
Ignoring a toothache won't make it go away, so it's better to have it treated as soon as possible. This will increase your chances of saving the tooth and allow your dentist to keep the infection from spreading and damaging your other teeth. The sooner you undergo root canal treatment, the healthier your smile will be!
About the Author
If you're a resident of Forest or one of the surrounding communities in need of root canal therapy, we're here to help! Though root canals may sound scary, our highly skilled team of oral health professionals at Crossroads Family Dentistry will administer a local anesthetic to make treatment virtually painless. With this highly successful treatment, your smile will be back to its old self in no time! If you're interested in making an appointment or have questions about root canal therapy, call Crossroads Family Dentistry at (434) 841-1704 or visit their website.