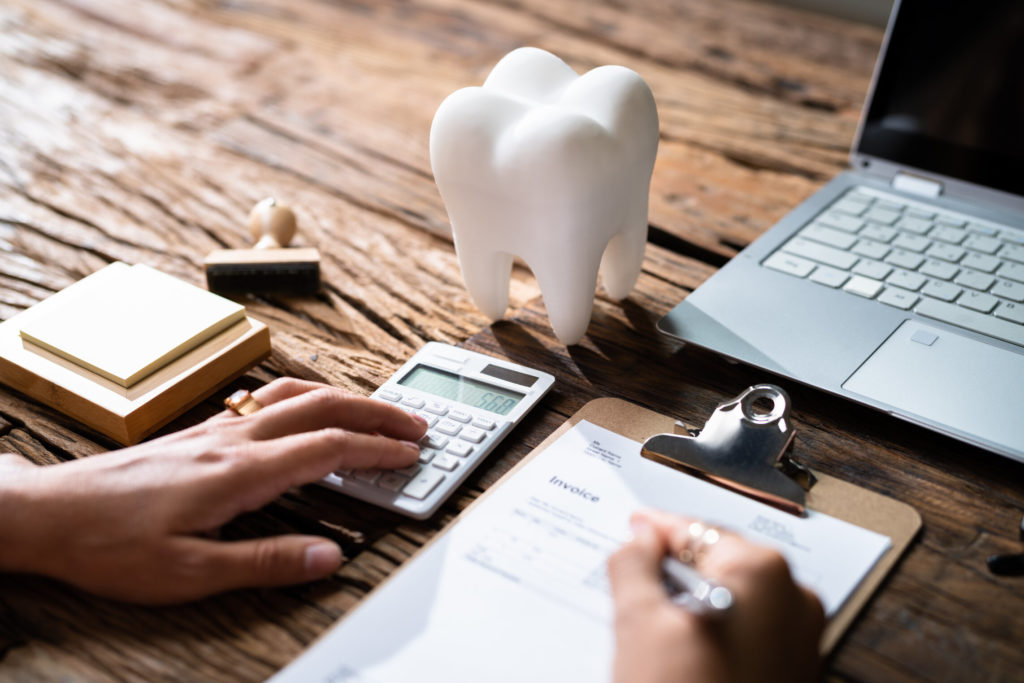 With the help of dental insurance, you can receive more affordable dental treatments and take better care of your smile. It can be difficult to know if you're truly maximizing dental insurance benefits. To help you take full advantage of your dental insurance, read on to learn 4 easy ways to maximize your coverage and get the most out of your benefits.
#1: Utilize Preventive Coverage
One of the best ways to fully maximize your benefits is to make regular visits to your dentist for checkups and cleanings. At these appointments, your dentist will do a thorough exam to determine if you have any oral health issues. Your dentist will also be able to detect more than 100 different ailments during your routine visits, including heart disease, diabetes, and respiratory issues. Additionally, your dental hygienist will also clean your teeth and gums to help prevent dental problems from arising in the future. Most dental insurance plans will cover preventive care, so make sure to use these benefits to avoid discomfort and costly emergency treatments down the line.
#2: Pick an In-Network Dentist
With a preferred provider organization (PPO) dental insurance plan, you can see both in- and out-of-network dentists. Even so, visits to out-of-network dentists will likely come with higher out-of-pocket costs. Unless you find a specific out-of-network dentist from whom you're determined to receive care, you're better off going to one who accepts your dental insurance.
#3: Use Your Flexible Spending Account
A flexible spending account (FSA) is a pre-tax benefit account that can be used to pay for eligible medical, vision, and dental care expenses that aren't covered by your insurance. Make sure to use the money in your FSA before the end of the year or it will be returned to your employer. Dental expenses are generally eligible for FSA healthcare coverage, and you can use your FSA to put aside additional money for healthcare and reduce your taxable income. Using tax-free dollars to cover your dental care will ultimately save you money.
#4: Look Over Your Benefits
Review your dental benefits so you know exactly what they cover and when they will reset. Benefits usually reset at the end of the calendar year. At this time, you'll be responsible for paying your deductible, which is the amount you need to pay for covered health care services before your insurance plan starts to cover anything. Once your deductible is paid, you'll usually only have a copay or coinsurance to cover. Your remaining benefits will not be carried over to the new year.
Dental insurance can be a bit confusing at first, but going over your benefits and doing some research can go a long way. Make sure to visit your dentist twice per year for checkups and use the above tips to maximize your dental insurance benefits and maintain a healthy smile!
About the Practice
If you live in Forest and need a friendly, talented dentist for your whole family, you've come to the right place. Crossroads Family Dentistry administers quality care to patients of all ages, and they can help you understand your insurance benefits so you can receive the care you need without breaking the bank. To make an appointment or for more information on how to maximize your dental insurance coverage, visit Crossroads Family Dentistry's website or call their office at (434) 841-1704.