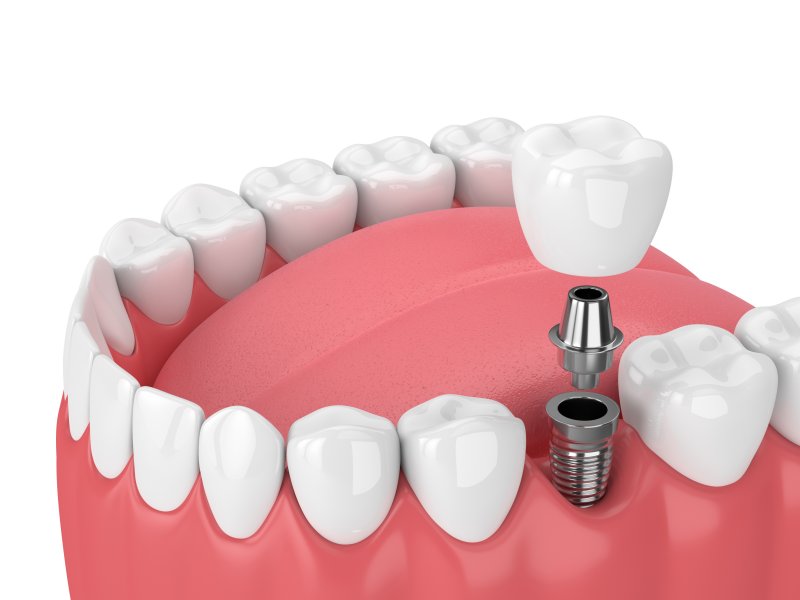 There's a good chance you know someone who has a dental implant. Missing teeth are one of the most common dental problems people face nowadays, and with a variety of treatment options available, dental implants in Forest are becoming a popular solution. Why? Because they provide convenience and an improved appearance, but those are just two of the reasons why so many people are opting for this superior method of treatment. Find out 4 more ways dental implants can improve your life.
What Are Dental Implants?
No matter if you're missing one, multiple, or all your teeth, dental implants can serve as a viable solution to replacing these vacated sockets in your mouth. A dentist in Forest can determine exactly how many implants you need during an initial consultation, but once it's confirmed you are an eligible candidate, you'll be seeing a brand new smile in no time at all.
Dental implants are made of titanium and mimic the root of a natural tooth. Surgically placed into the jawbone, your dentist will position it correctly so that it will fuse to the bone in a process known as osseointegration. This takes a few months to happen, so although the process of getting implants is not quick, it's worth it. Once you've healed, you'll return to your dentist office to have a custom restoration placed on top. It will be matched to your tooth's natural color, size, and shape, giving you an aesthetically pleasing appearance.
How Can They Improve Your Life?
There are different types of implants, and no matter which one you and your dentist determine you need, you can expect outstanding results. You can receive a single tooth implant, an implant bridge, or an implant-retained denture. It all just depends on how many missing teeth you have.
But with all the different tooth replacement options out there, how can dental implants really improve your life? Here's how:
Increased confidence: If you want a complete smile that doesn't have you worrying over your eating or speaking functionality, dental implants will be an ideal solution.
Improved oral health: Other restorations can give the visual appearance you want but not the structure. Dental implants replace the root of your tooth, which means there's no need to worry about bone deterioration, facial collapse, or shifting teeth because the bone will continue to be stimulated.
Stability: Implants are surgically placed in the jawbone. This creates a strong foundation that will not allow for the implant to fall out or slip.
Longer lasting: If you'd rather not worry about relining dentures or getting a replacement every few years, dental implants are the perfect method of treatment. With proper care, they can last decades, if not a lifetime!
It's time to say goodbye to that incomplete smile and hello to a new way of living! Take back your oral health and your smile with dental implants. The investment you'll be making will be well worth it when you see the final result, we promise!
About the Practice
Crossroads Family Dentistry wants to make you feel at home when you walk in our doors. Not only does our team of highly skilled and knowledgeable doctors offer a wide array of services, but we strive to provide affordable, high-quality care to all our patients. Missing a tooth? We offer dental implants to help replace and restore your smile, giving you the confidence you need and deserve. Contact us via the website or by calling (434) 841-1704 to find out how we can help you!