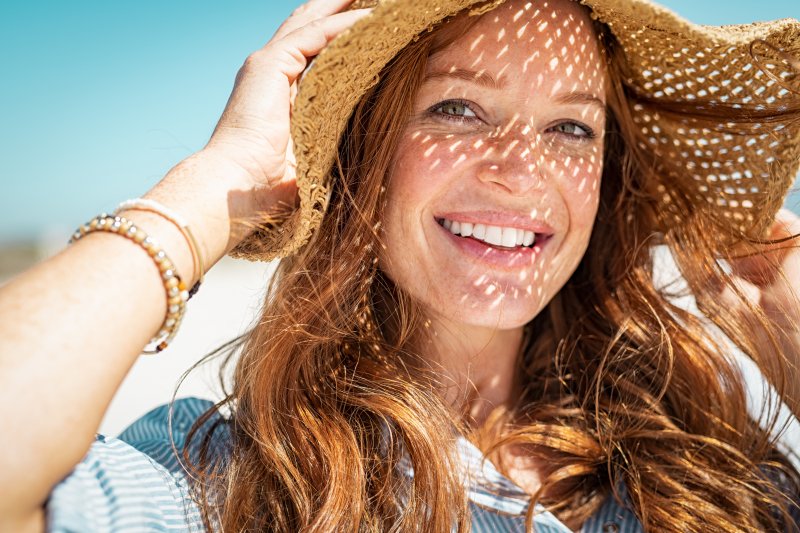 It's finally time for that big summer trip! You're probably looking forward to getting away from your routine for a bit and to have some fun with the family. However, one routine you can never get away from is good oral hygiene; it can be difficult to keep the right habits when you're away from home and your schedule is different, but taking care of your mouth is a full-time job. Here's some advice from your dentist in Forest for keeping your smile healthy while on the go.
See Your Dentist Sooner, Not Later
If it's about time for your six-month dental appointment, it may be a good idea to get it out of the way before you leave town. Discuss any concerns you may have regarding your mouth; an unaddressed problem could lead to a dental emergency at the worst time.
Make Sure You Pack the Essentials
Of course, you should always make sure to put your toothbrush in your travel bag, along with floss and some mouthwash. When it comes to toothpaste, you can either buy travel-size tubes or fill another small, reusable container such as an eyeglass dropper. Depending on where you're going and how long you'll be gone, it may be a good idea to stock up on extra supplies.
Be sure your toothbrush is kept in a ventilated container, and make sure it's completely dry before packing; otherwise, bacteria may start to grow on it. Be sure to clean your toothbrush case before and after you use it.
Keep an Eye on What You Eat
We all tend to indulge ourselves on vacation, but it's important to be aware of how much sugar you're eating each day. Try to limit intake of foods and drinks such as candy or cola, and don't forget to eat plenty of leafy green vegetables for the vitamins needed to keep your teeth healthy.
One treat that's surprisingly good for your teeth is sugarless gum, especially when sweetened with xylitol. It'll increase your saliva flow, which helps neutralize the acids in your mouth and wash away food particles.
If the Worst Happens…
Dental emergencies can strike at any time. If you have a toothache that lasts for several days, a profusely bleeding cut, or a jaw swollen from infection, you'll want to seek professional treatment as soon as possible. You can call your dentist in Forest to see if they can provide advice or a referral for your area. Before you leave home, call your dental insurer to find out if your plan covers out-of-state treatment.
It can be tempting to be more lax with your health when you're not in your daily routine, but you can never afford to stop taking care of yourself, and that includes your teeth. Make sure that you're prepared and take whatever steps you think are necessary to avoid potential problems; a little prevention goes a long way, and being sure that you've done everything you can to keep your mouth healthy will make it easier to relax on your well-earned vacation!
About the Practice
At Crossroads Family Dentistry, Drs. Steven D. Hatch, James M. Peery III, Samuel E. Woolwine, and Carole Roberts employ compassion and humor to make sure their patients have a relaxing, enjoyable visit. The team has 40 combined years of experience providing excellent dental care to Virginia, from standard preventive checkups to emergency dental services. To schedule an appointment before a trip, visit their website or call (434) 841-1704.