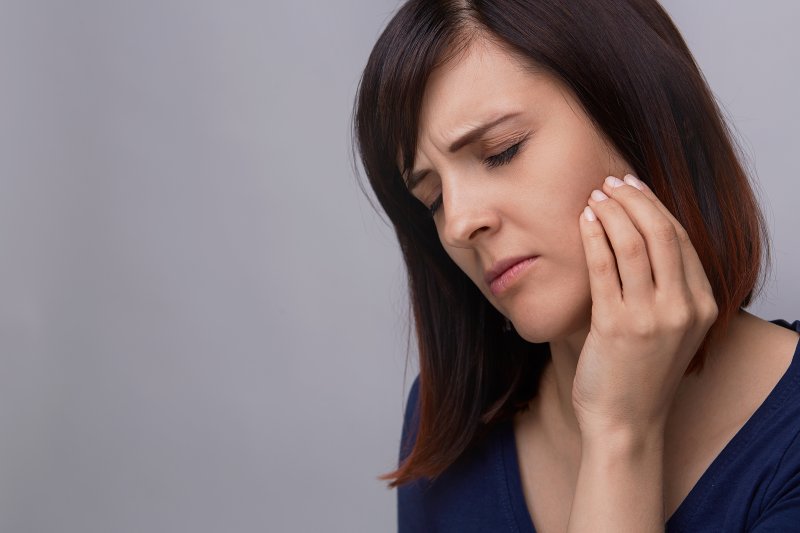 Cavities are the most prevalent dental problems throughout the world. Whether it is poor oral hygiene or too much sugar consumption, cavities have a way of reminding us that it's important to take care of our oral hygiene. While most individuals will seek treatment for their problem, others may decide to put it off, believing it to be "no big deal." To keep this mindset from gaining traction, your dentist explains what can happen if a cavity is left untreated.
What is a Cavity?
Cavities, which are also known as dental caries, are holes within teeth that can grow deeper and wider over time. Whether you have one or more, cavities create damaged areas of your teeth and go on to create tiny holes.
How Do They Develop?
The most common reason for cavity development is poor oral hygiene, but too much sugar is also to blame. When sugar is allowed to sit on the teeth, the bacteria in your mouth can begin to eat away at your tooth, causing damage and eventually, cavities to form.
What Can Happen if They're Left Untreated?
If you don't think cavities are anything to be concerned about, you'll be surprised to learn just how dangerous they can be. Some of the harmful effects of untreated cavities include:
They increase in size – When a cavity goes untouched, the bacteria can grow deeper into the tooth causing it to become enlarged. Should it become too big, it can crack your tooth and result in the need for a dental crown or worse, extraction.
Nerve damage – If you've ever heard of a root canal, then you know decay can reach the innermost layer of your teeth and cause immense pain. Cavities that reach the tooth root will require a root canal in order to save it from being extracted.
Infection – If you don't like the idea of your body developing an infection, potential jaw swelling, and having to go on antibiotics, it's best if you get your cavity treated as soon as possible.
How Can My Dentist Treat a Cavity?
Fortunately, none of the above-mentioned problems have to occur if you see your dentist for treatment. What can start as a toothache can quickly escalate into a more dire situation, which is why taking care of your oral health from the start is so important.
If a small cavity does develop, your dentist can provide a tooth-colored filling to repair it. Using composite resin that matches your natural tooth color, they will clean out the decayed area before filling it with the resin. Not only will this protect the tooth from further reinfection by sealing it off, but it will be undetectable to others because of its ability to blend in with your smile.
For cavities that are larger and cannot be treated with a filling, it might be necessary for your dentist to suggest a dental crown. After cleaning the tooth and filing it down, they will take impressions of your tooth, which will be sent to lab technicians to create your custom prosthetic. Once it is ready, your dentist will cement it over your natural tooth so that it offers maximum protection.
Just because most Americans will end up with a cavity at some point in their life doesn't mean you should ever underestimate how damaging they can be to your smile. Should you notice a problem with one of your teeth or think you might have a cavity developing, contact your dentist and schedule an appointment as soon as possible. The quicker you have it treated, the greater your chances will be of putting your smile right back on track.
About the Practice
At Crossroads Family Dentistry, our team of dentists want you to feel at home. The moment you arrive, you can expect nothing but the best from our team. We are equipped to treat all your dental problems, offering transparency and personalized treatment plans. No matter if it's a cavity that has formed as a result of poor oral hygiene or damage caused by injury, we will ensure you have all the information you need to make a well-informed, confident decision about your dental care. Contact us via the website or by calling (434) 841-1704 to find out how we can help you!